10mm linear motor with lead screw stepper motor with anti-rotation bracket
Product Detail
Product Tags
The SM10 linear motor is a special linear motor from our company, a stepper motor with lead screw with anti-rotation bracket. A rotor with a nut, the lead screw advances or retreats as the rotor turns clockwise or counterclockwise.
It converts the rotation of the motor into a linear motion by the relative movement of the inner rotor and the screw.
The motor has a step angle of 18 degrees.
The lead spacing is 1mm.
The length of the connecting wire can be customised according to the customer's requirements.
Mainly used in valve control, automatic buttons, medical equipment, textile machinery, printers, robots and other related fields.
Operating temperature: -40°C - 60°C
Motor direction. CW & CCW
If you are interested in our products, please send me an email.

| | |
| --- | --- |
| Model No. | SM10 linear stepper motor |
| Driving voltage | 5V DC |
| Coil resistance | 10Ω±7%/phase |
| No. of phase | 2 phases |
| Step angle | 18°/step |
| Excitation method | 2 phase excitation |
| Drive mode | Bipolar drive |
| Pull-out Thrust | More than 60gf at 500 PPS |
| Max response frequency | More than 1200 PPS |
| Max starting frequency | More than 1200 PPS |
| Insulation class | Class e for coils |
| Insulation strength | 100V ac for one second |
| Insulation resistance | 50mΩ DC 500V |
| Operating temperature range | -0~+55℃ |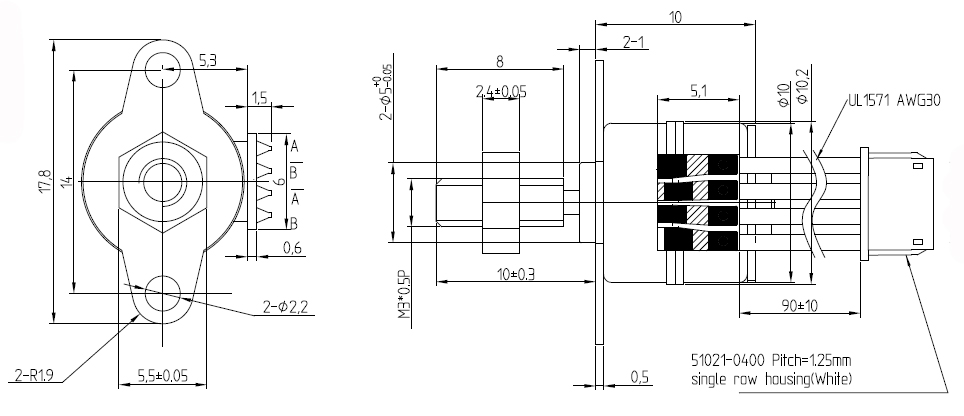 Motor's speed is determined by driving frequency, and it has nothing to do with load (unless it's losing steps).
Due to high precision speed control of stepper motors, with a driver controlled stepping you can achieve very precise positioning and speed control. For this reason, stepper motors are the motor of choice for many precision motion control applications.
For linear stepper motors, they are widely used in:
Medical device
Camera equipment
Valve control system
Test instrument
3D printing
CNC machine
and so on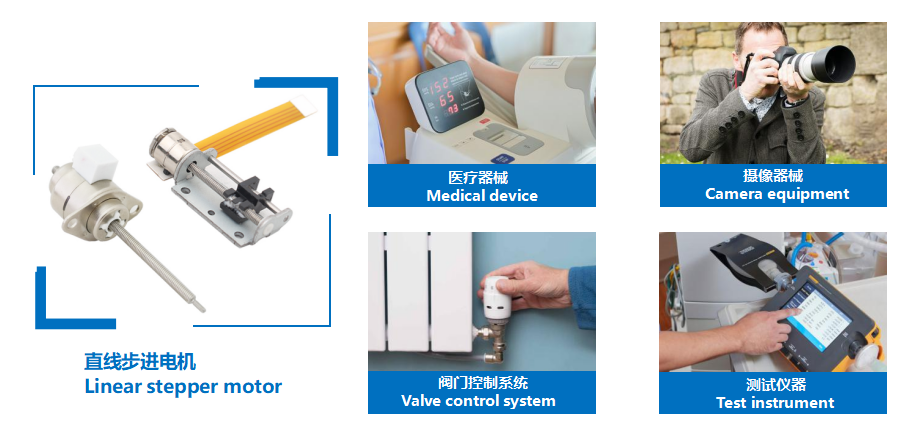 Motor's design can be adjusted based on customer's requirement including:
Motor's diameter: we have 6mm, 8mm, 10mm, 15mm and 20 mm diameter motor
Coil resistance/ rated voltage: coil resistance is adjustable, and with higher resistance, motor's rated voltage is higher.
Bracket design/ lead screw length: if customer want the bracket to be longer/short, with special design such as mounting holes, it's adjustable.
PCB + cables + connector: PCB's design, cable length and connector pitch are all adjustable, they can be replaced into FPC if customers require.
Lead Time and Packaging Information
Lead time for samples:
Standard motors in stock: within 3 days
Standard motors not in stock: within 15 days
Customized products: About 25~30 days (based on complexity of customization)
Lead time for building a new mold: generally about 45 days
Lead time for mass production: based on order quantity
Packaging:
Samples are packed in foam sponge with a paper box, shipped by express
Mass production, motors are packed in corrugated cartons with transparent film outside. (shipping by air)
If shipped by sea, product will be packed on pallets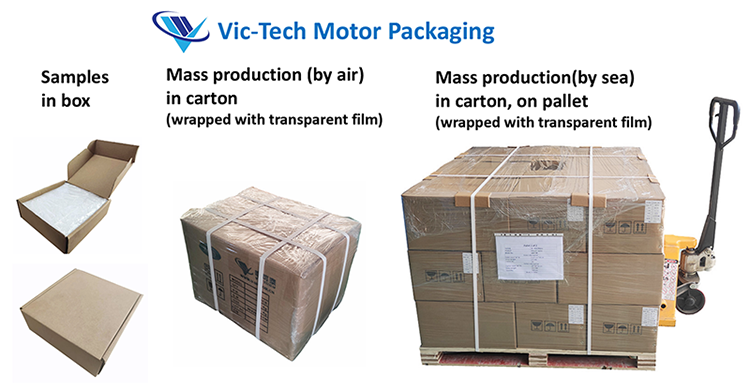 On samples and air shipping, we use Fedex/TNT/UPS/DHL. (5~12 days for express service)
For sea shipping, we use our shipping agent, and ship from Shanghai port. (45~70 days for sea shipping)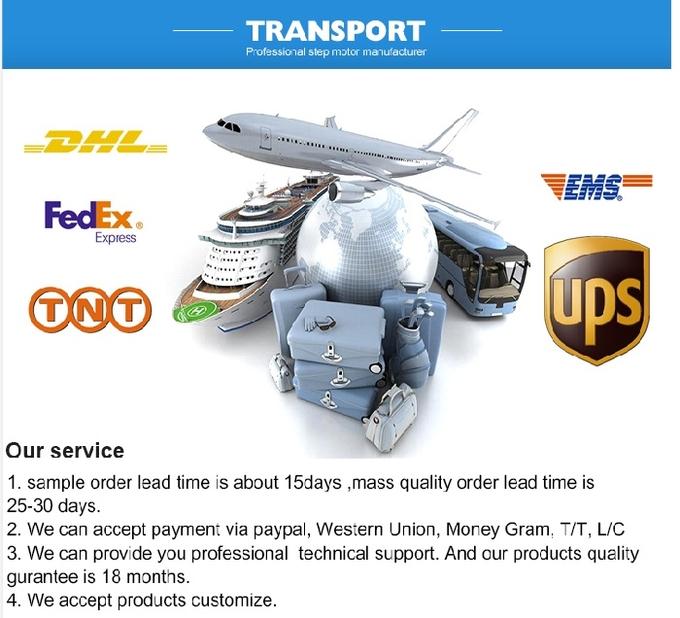 1.Are you a manufacturer?
Yes, we are a manufacture, and we produces mainly stepper motors.
2.Where is your factory location? Can we visit your factory?
Our factory is located in Changzhou, Jiangsu. Yes, you are very welcome to visit us.
3.Can you provide free samples?
No, we don't provide free samples. Customers won't treat free samples fairly.
4.Who pays for shipping cost? Can I use my shipping account?
Customers pay for shipping cost. We will quote you shipping cost.
If you think you have cheaper/more convenient shipping method, we can use you shipping account.
5.What's you MOQ? Can I order one motor?
We don't have MOQ, and you can order only one piece sample.
But we recommend you to order a little bit more, just in case the motor is damaged during your testing, and you can have a back-up.
6.We are developing a new project, do you provide customization service? Can we sign a NDA contract?
We have over 20 years of experience in stepper motor industry.
We have developed many projects, we can provide full set customization from design drawing to production.
We are confident we can give you few advice/suggestions for your stepper motor project.
If you are worrying about confidential issues, yes, we can sign a NDA contract.
7.Do you sell drivers? Do you produce them?
Yes, we do sell drivers. They are only suitable for temporary sample test, not suitable for mass production.
We do not produce drivers, we only produce stepper motors
---
Next:
Wholesale OEM 3V 5V 6V 12V 24V High Torque 100rpm Mini Gearbox Motor Electric N20 DC Gear Motor
---