25mm external drive linear stepper motor 5VDC step angle 15 ° with POM nut screw motor is applicable to medical beauty equipment
Product Detail
Product Tags
VSM25L-24S-6096-31-01 is an externally driven stepping motor with guide screw. When the rotor operates clockwise or counterclockwise, the lead screw will rotate in the mechanism, and the screw rod will not move up and down
The stepping angle of the stepping motor is 15 degrees, and the lead spacing is 0.6096mm. When the stepping motor rotates for one step, the lead moves 0.0254mm. Motor screws can be customized as matching nuts. Conventional nuts are made of POM and copper nuts
This product is a patented product of the company. It converts the rotation of the motor into linear motion through the relative motion of the inner rotor and the screw. It is mainly used in valve control, automatic buttons, medical equipment, textile machinery, robots and other related fields.
At the same time, the external wiring part can use connecting wires, outlet boxes, etc. according to customer requirements
Our team has more than 10 years of experience in stepping motor design, development and production, so we can achieve product development and auxiliary design according to the special needs of customers!
Customers' needs are our efforts, please feel free to contact us!
| | |
| --- | --- |
| PRODUCT NAME | PM25 5v Linear stepper motor |
| MODEL | VSM25L-24S-6096-31-01 |
| POWER | 3.85W |
| VOLTAGE | 5V |
| PHASE CURRENT | 370mA |
| PHASE RESISTANCE | 13.5(土10%) Ohm / 20C |
| PHASE INDUCTANCE | 9.5仁20%) mH I lkHz |
| STEP ANGLE | 15°   |
| SCREW LEAD | 0.6096 |
| STEP TRAVEL | 0.0254 |
| LINEAR FORCE | 70N/200PPS |
| SCREW LENGTH | 53mm |
| OEM & ODM SERVICE | AVAILABLE |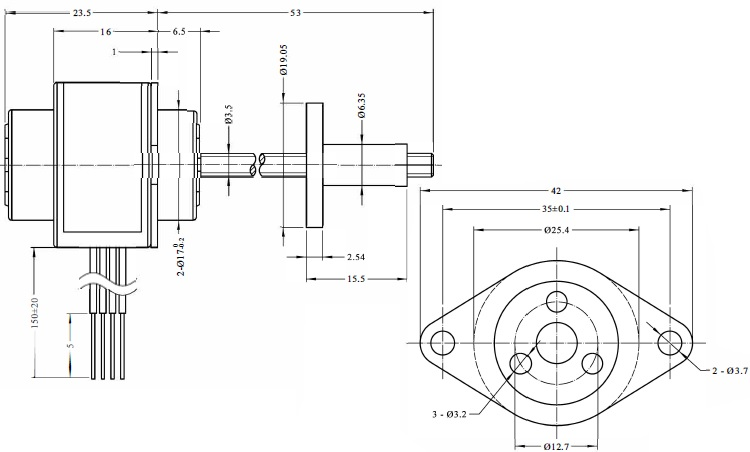 Motor parameters and specifications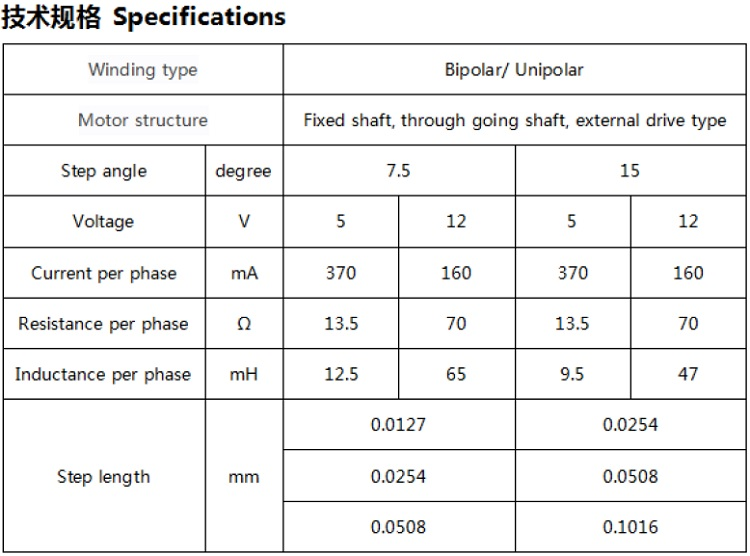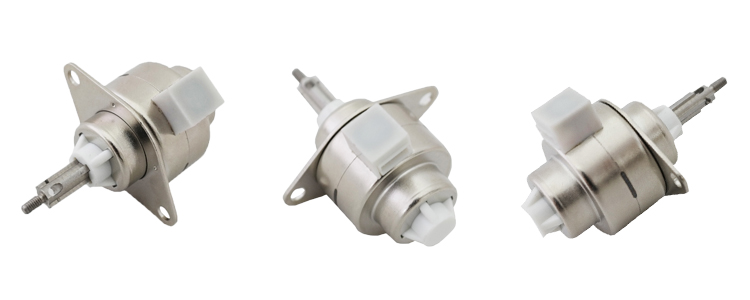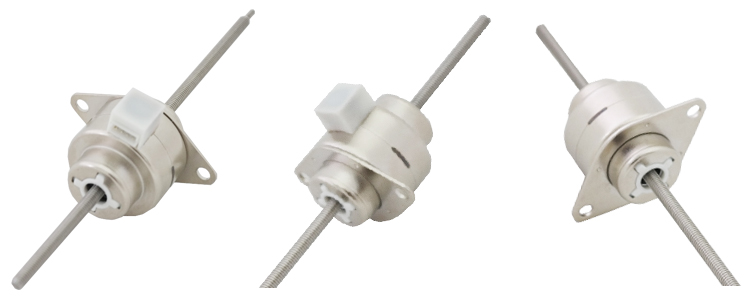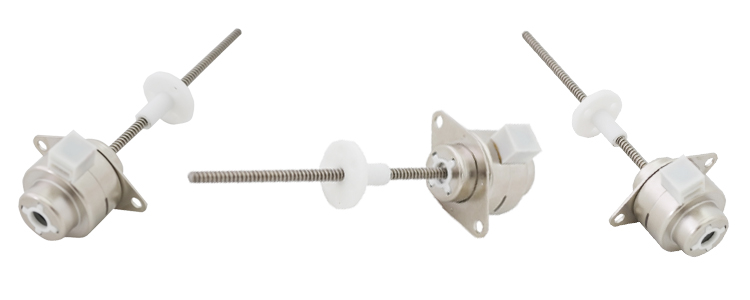 STEP SPEED AND THRUST CURVE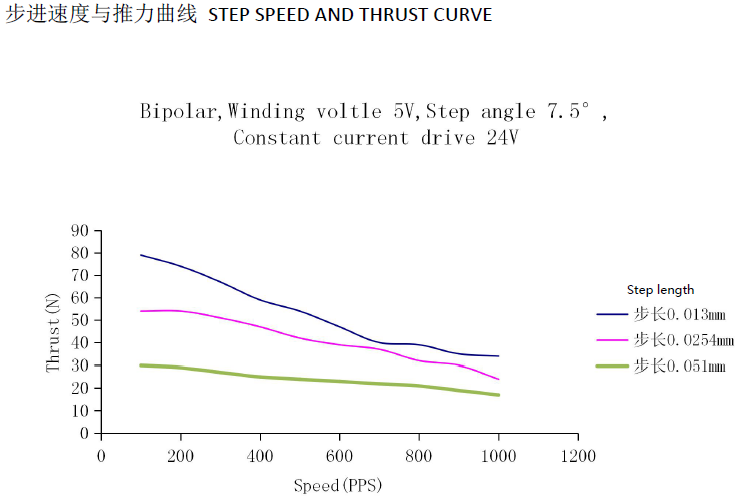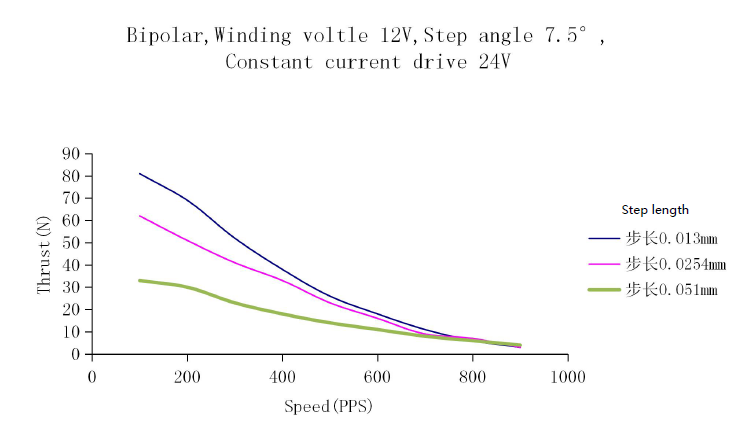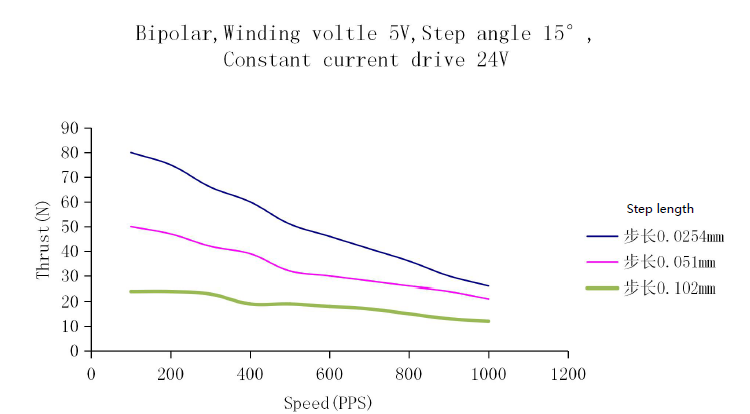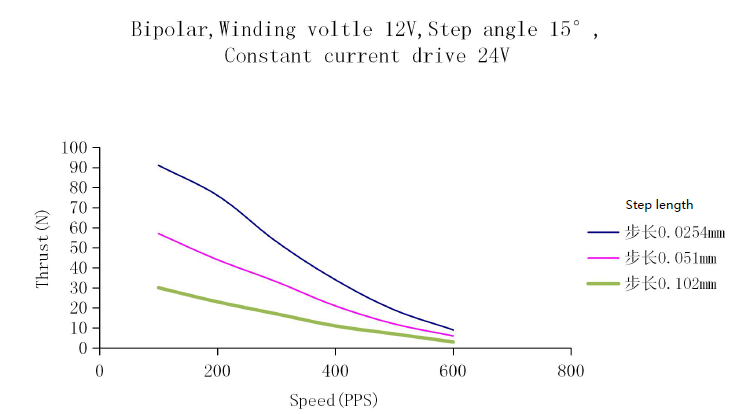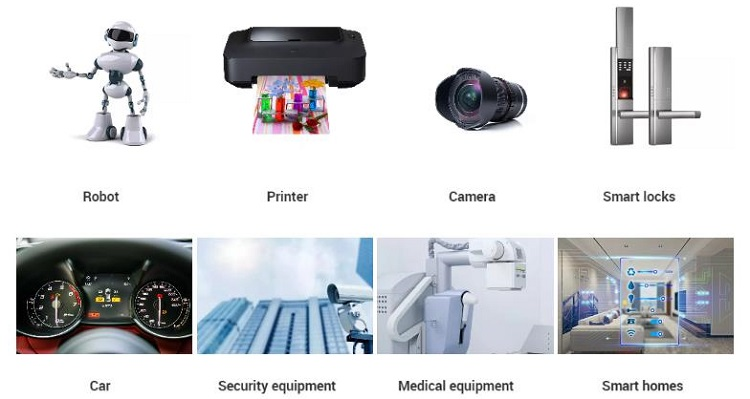 The motor can customize the normal screw stroke,
Connectors and outlet boxes can be customized according to customer requirements
The screw rod can also customize the nut
Lead Time and Packaging Information
Lead time for samples:
Standard motors in stock: within 3 days
Standard motors not in stock: within 15 days
Customized products: About 25~30 days (based on complexity of customization)
Lead time for building a new mold: generally about 45 days
Lead time for mass production: based on order quantity
Packaging:
Samples are packed in foam sponge with a paper box, shipped by express
Mass production, motors are packed in corrugated cartons with transparent film outside. (shipping by air)
If shipped by sea, product will be packed on pallets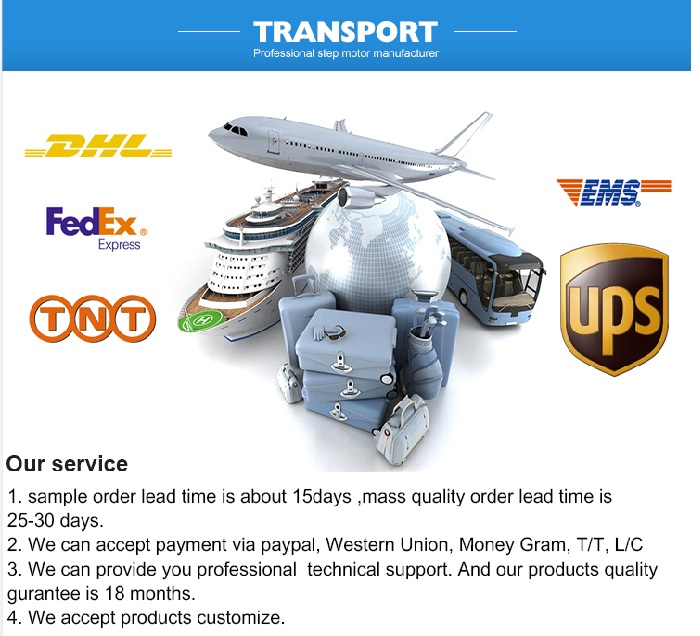 On samples and air shipping, we use Fedex/TNT/UPS/DHL. (5~12 days for express service)
For sea shipping, we use our shipping agent, and ship from Shanghai port. (45~70 days for sea shipping)
1.Are you a manufacturer?
Yes, we are a manufacture, and we produces mainly stepper motors.
2.Where is your factory location? Can we visit your factory?
Our factory is located in Changzhou, Jiangsu. Yes, you are very welcome to visit us.
3.Can you provide free samples?
No, we don't provide free samples. Customers won't treat free samples fairly.
4.Who pays for shipping cost? Can I use my shipping account?
Customers pay for shipping cost. We will quote you shipping cost.
If you think you have cheaper/more convenient shipping method, we can use you shipping account.
5.What's you MOQ? Can I order one motor?
We don't have MOQ, and you can order only one piece sample.
But we recommend you to order a little bit more, just in case the motor is damaged during your testing, and you can have a back-up.
6.We are developing a new project, do you provide customization service? Can we sign a NDA contract?
We have over 20 years of experience in stepper motor industry.
We have developed many projects, we can provide full set customization from design drawing to production.
We are confident we can give you few advice/suggestions for your stepper motor project.
If you are worrying about confidential issues, yes, we can sign a NDA contract.
7.Do you sell drivers? Do you produce them?
Yes, we do sell drivers. They are only suitable for temporary sample test, not suitable for mass production.
We do not produce drivers, we only produce stepper motors
---
---